ANGEL1C-TRUST.N3T_DOWNL0AD5
Free stuff to download and enjoy.
1. Please do not direct-link any of these files.
2. Please give credit with a link back to this site, if you use anything that I personally created.
wallpaper I fonts I scripts I resources
---
WALLPAPER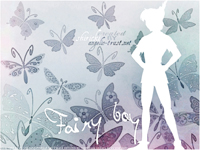 1024x768 I 800x600 1024x768 I 800x600
These wallpapers were created by me. If you use them, please kindly credit me with a link to this website. Please do not remove the copyright info and do not manipulate the image any further. Please do not copy, reproduce or pass by as your own artwork. Thank you.
---
FONTS
---
SCRIPTS
Megabook
The best guestbook script I have ever used in my whole life! Would never change it. It's just perfect and easy to install with a little CGI knowledge!
NOTE: The site went downhill, so I added the zip to my server, but all credit goes to militerry c.o.m (now closed); I just want to give a chance to get it still.
Greymatter
My favorite journal script. It's based on CGI, very easy to install and also simple to use. Features everything a blog-heart needs! (Beware with PHP; lacks security. Save with html though.)
Movable Type
Also a journal tool, very useful when having multiple journals. You just install MT one time and create as many journals and as such as you want without installing the whole script again! (Beware spammers, install the blacklist plugin!)
PHP Nuke
A web portal and online community script. PHP based as the title reveals already.
Invision Power Board
Best online message board system I could think of! I use it for the
anime & manga message board, feel free to see it perfectly working there, if you like. It's really worth it!
---
RESOURCES
VBrush & Brush Search
Everything you'll need to know about brushes, you'll find most likely there!
Lissa explains it all
One of the sweetest sites besides it teaches HTML in a very simpel way. Everyone understands it very easily when reading the instructions there. For the perfect start, I'd say!
PHP.net
Everything about PHP. What's more to say about it?
MySQL.com
All about MySQL.
DATA PROTECTION POLICY